You can connect to QuickBooks by going first to the "Import Data" icon on the top-right of the application.

You will be prompted to choose the type of data to connect with. Select the option "Accounting Data":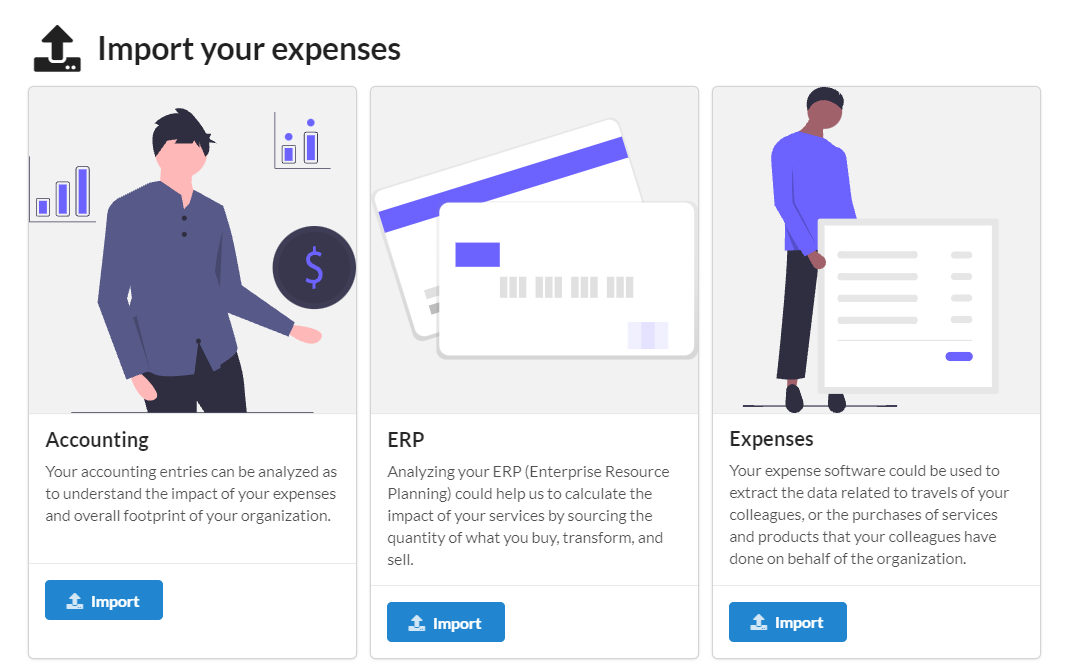 Click then on "Connect to QuickBooks":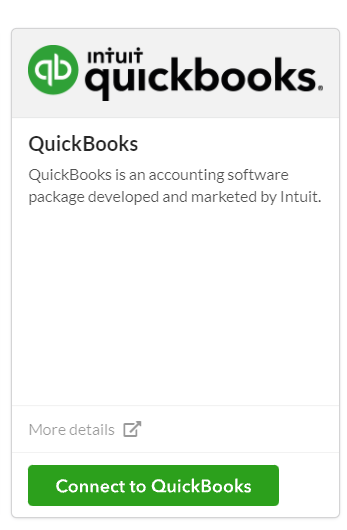 You will then be redirected to the QuickBooks authentication process. You will be prompted to enter your QuickBooks credential. Keep in mind that it is different than the credential you use for Budget Our Planet.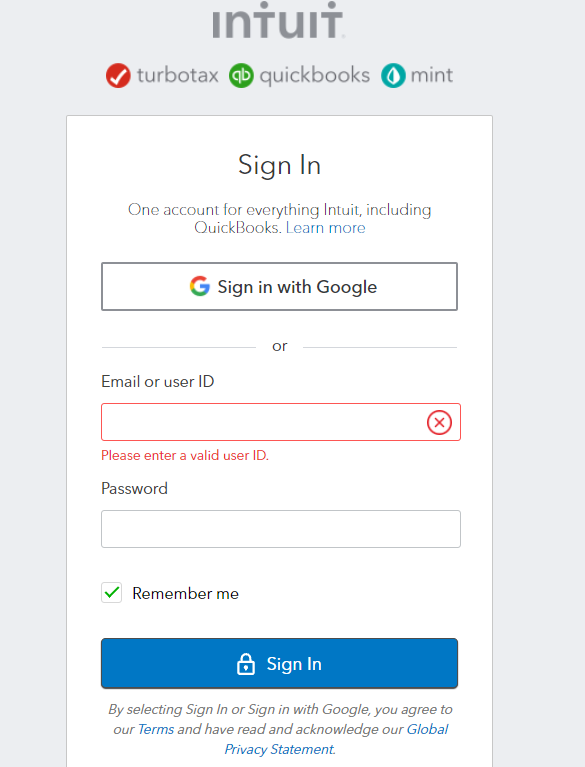 If your QuickBooks account is connected to multiple organisations, you will be prompted to select it.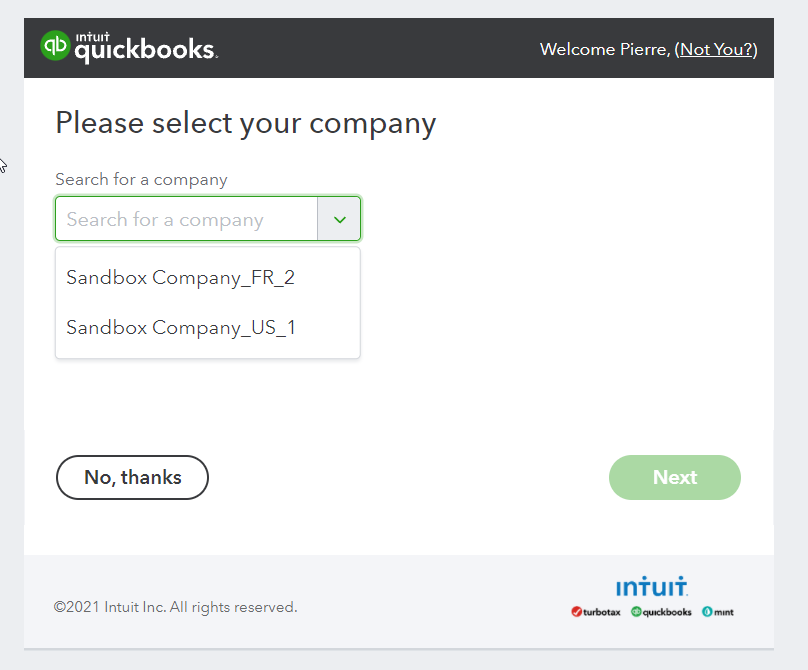 You will be prompted to accept the connection: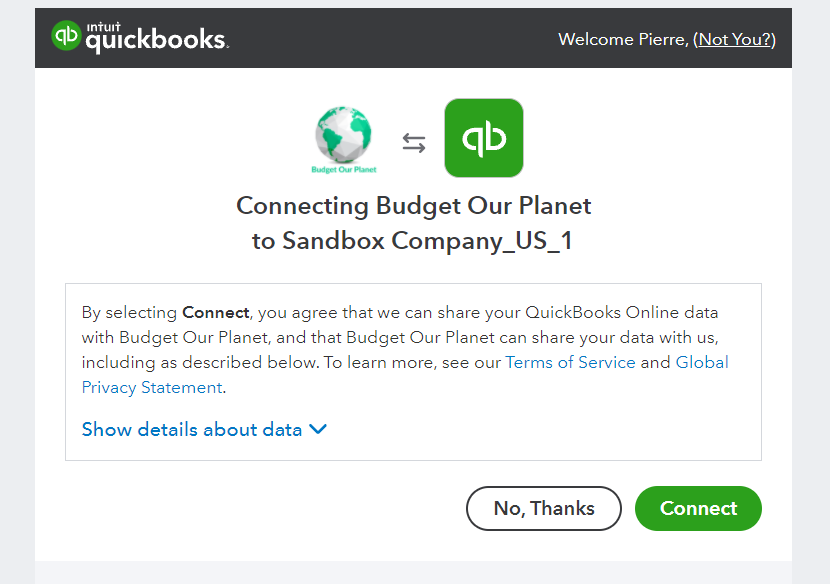 You will be then redirected back to the application. The connection card will be then updated. For reference, we provide you with the name of the organisation you have been connected through QuickBooks.